'leave a little sparkle, wherever you go!'
glit af - the og glitter extensions in singapore!
glit is a bespoke service that offers a fun and versatile way to incorporate glitter into everyday hairstyles. this attention to detail aims to make people take a double-look as they glimpse at the fairy dust playing peek-a-boo between your locks.
but it's not fairy dust — it's glit! a thin, lightweight glitter extension that is hand weaved onto a few strands of healthy hair. it's as if glitter grows from your roots!

chemical-free and hassle-free, glit can last approximately a month with minimal maintenance. and the heat-resistant feature, enables continuous use of styling tools without worrying about damaging the glit.
all you need is faith, trust (in us) and a little bit of glitter (from us)!
glit - twenty

glit - ten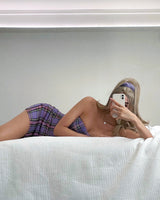 'you like my hair? gee thanks, just bought it.'
phit is the abbreviation for our synthetic clip-on phonytails!

for those who enjoy the convenience of semi-permanent extensions, phit is a great option to effortlessly enhance your hairstyle.
you can switch up your hairstyle daily by easily attaching and removing each phit according to your preference! this versatility offers you the opportunity to experiment with different fits.

phit comes in a variety of styles, you can choose the style that best complements your personal taste and desired look. with our array of colours, you can choose to either match your hair colour or add a fun contrast.
we're here to find the perfect phit for you!
phit: clip-on phonytails
let's glit
391b orchard road, ngee ann city,
tower b, s238874.

+65 9663 5940   |   hello@glitaf.com
drop us an e-mail for
events / media features / campaigns